The telecom industry is growing rapidly with the recent surge of demand for 5G and the infrastructure demands that places on the industry. Staying connected is more important than ever, and competition is becoming fiercer worldwide as newer providers have begun to pull more and more market share from older industry leaders. Even with the growing demand for faster and more robust telecom services, the market is more and more defined by pioneers.
A bullish market is a fantastic time to invest in growth and many companies, big and small, are hungry to secure a bigger market share. With these ambitions, it's becoming more important than ever to innovate and create more efficient, game-changing solutions to stay competitive.
5G is raising the competition
Upskilling staff is becoming an increasing priority for telecom business leaders. 5G technology certification courses are seeing a huge surge in demand. To take advantage of the shift to 5G, many telecom companies are scrambling to train and deploy as many 5G-capable engineers as possible. These wide-scale, global demands make e-learning modules extremely important, since they be standardized nation-wide or even globally, and deployed faster, cheaper, and more effectively than physical classroom or digital conference solutions.
Even regulatory bodies are heavily encouraging growth in the 5G space. The American FCC, UK's OFCOM, and India's TRAI are all making significant strides in 5G infrastructure, especially at high-band ranges. Anything that speeds up deployment is already heavily prioritized as rollouts proceed faster than ever. Early adopters of 5G will undoubtedly see a massive return on investment as stragglers will undoubtedly see dwindling market share.
Sales and service are more important than ever
Technical training isn't alone in its growing demand. With new companies entering the market, and the increasing popularity of unhappy customers broadcasting their experiences on social media, customer service demands are becoming more and more important across the telecom industry.
Training modules for support and sales staff, both remote and in-store, are a great way for both large and small telecom companies to keep up with the rising demand and avoid social media incidents that can have a crippling impact on brand value.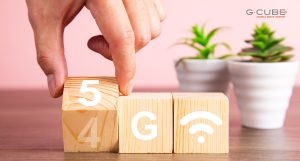 Cultivating a great management team
When any industry grows, one of the most important tasks is deciding how to manage the growing manpower requirements of a swelling workforce. While some industries have seen success with bringing in management talent from other industries, technically intense domains like software and telecom have found greater success in instead upskilling existing staff that have shown promise. A manager from a different industry may struggle to understand the niche demands of the telecom industry, from the unique market demands involved in ensuring a sales team is successful to the kind of technical troubleshooting required to manage a team of telecom engineers.
However, the skills necessary to succeed as an individual contributor are not the same as those required to succeed as a manager. For this reason, e-learning programs to guide your staff through these challenges become extremely important. In the exceptional case where a manager is brought in from a different industry, e-learning is also a great way to educate them on the ins and outs of the telecom industry in a way that's not only more time- and cost-effective but can be easily and repeatedly referenced by the trainee.
With how important upskilling is for the telecom industry now, and how much more effective e-learning systems are than older forms of professional training, it's important to explore ways to use these new tools to make the most out of this period of change for the industry. E-learning solutions providers like G-Cube offer fantastic e-learning services with a lightning-fast turnaround times, affordable rates, and high quality backed by proven industry experts.