Create Blended Learning That Empowers Your People to Grow Your Business
G-CUBE BLENDED LEARNING SOLUTIONS
MAXIMIZE THE VALUE OF YOUR TRAINING
G-Cube's blended learning solutions help boost the value of your training by balancing your learning and development needs across the classroom and digital space.
QUALITY-FIRST
AND
COST-EFFECTIVE
Improve the value of your training by combining high-intensity classroom sessions with asynchronous digital modules to get the most out of both the time and money you invest into upskilling your employees.

Reduce Necessary Classroom Time

Increase Schedule Flexibility

Allow Asynchronous Learning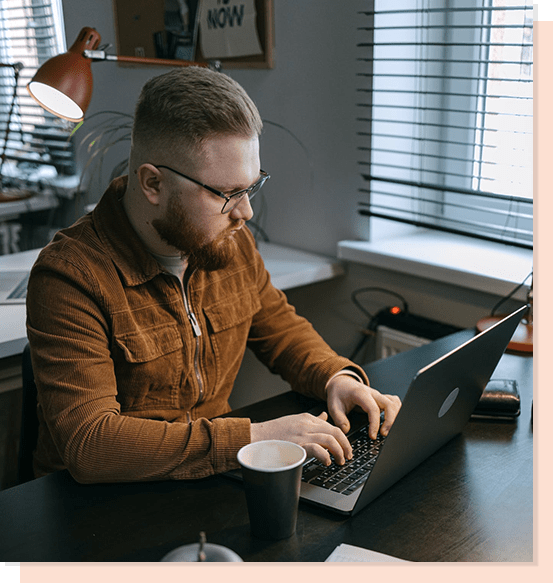 Improve the Focus of Classroom Time through Digital Assistance
Use blended learning to connect with learners in and out of the classroom, digitally reinforcing concepts taught in the classroom and cultivating an environment where learners ask questions and engage with the learning.
DRIVE PERFORMANCE WITH VARIABLE & CUSTOMIZED SOLUTIONS
G-Cube can help you pick the blended digital learning solution that works best for your training requirement based on factors like business need, company size and culture, and the content of the training. If you're unsure, our experts can advise you on which format can give you the best return on investment.
ARE YOU PREPARED FOR THE FUTURE
Digital blended learning has been proven to boost post-training performance in many ways and has shown consistently high rates of success across all industries.
MODULE DEVELOPMENT L&D JOURNEY
Upskilling is a continuous process. G-Cube's award-winning teams of knowledge experts and instructional designers can help your talent overcome challenges and achieve targets.

TRACK KPI

BUILD KNOWLEDGE

ASSESS & EVALUATE

PRACTICE & REINFORCE

ARRANGE CONTENT
EMPOWER YOUR TEAMS TO ACHIEVE TARGETS AND KPIS WITH VIDEO & ANIMATION eLEARNING
G-Cube believes in the power of e-learning. Our expert team utilizes the science of cognition to make your employees feel connected, motivated to achieve targets, and empowered to succeed through our digital and blended learning solutions.
At G-Cube we understand the unique needs of your training. Our expert team provides futuristic solutions for your talent to achieve business objectives.
Impacts the Business Results Beyond Learning

Based on Cognition & Learning Science

Fosters Learning
Culture
Technical
Superiority
[elementor-template id="71782"]
[elementor-template id="71781"]
[elementor-template id="71783"]
[elementor-template id="71784"]