Performance support for Workplace Excellence
Learning solutions for heightened performance and target achievement
19+
Years of e-Learning Experience
80+
Industry Awards & Certifications
19+
Years of e-Learning Experience
80+
Industry Awards & Certifications
Technology-enabled solutions for performance enhancement and support
We create various performance support tools with the right mix of the right learning strategy and appropriate technology.
Video-based Learning
Series of Short videos that provide pertinent information, in an effective manner
High-end image-based
Images and graphics boost learners' knowledge and grab attention of end-customers.
Games for Performance support
Games provide a push for learning and instill healthy competition which drives engagement.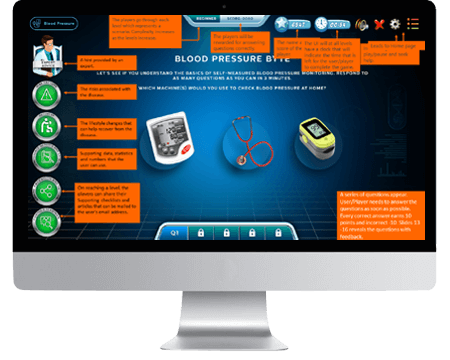 Mobile-enabled solutions
Training re-enforcements delivered on mobile devices to learn at the point of need.
Simulations
Short but effective simulations for practice and perfection through multiple tries.
Quizzes and Assessments
On-the-spot assessments build greater confidence and a morale boost.
Get in touch, or Request A Demo
Get in touch, or Request A Demo