Leveraging the Power of Data-driven Learning to Attain Corporate Success
Sofitel Hotel, BKC, Bandra East, Mumbai
Mr. Clark Quinn, Ms. Neeru Bafna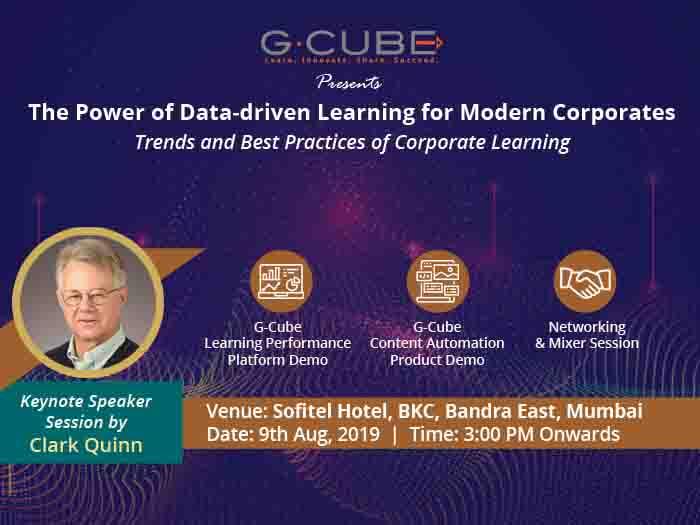 The Power of Data-driven Learning for Modern Corporates
G-Cube has curated an interactive event on 'The Power of Data-driven Learning for Modern Corporates' in Mumbai, on 9th August 2019.
World-renowned Learning Technology Design and Strategy expert, Mr. Clark Quinn will deliver an insightful session on 'New-age L&D trends that reflect best Principals' via live VC.
Our esteemed Client and L&D professional, Ms. Neeru Bafna, L&D Head, Axis Bank will share a Case Study on how Data-driven learning has helped Axis Bank achieve its business goals.
Looking forward to an evening of sharing – experiences and learning!
Melbourne Convention Centre, Australia
Mr. Clark Quinn, Ms. Neeru Bafna
G-Cube's Attended the Live Summit & Awards Show 2018 for LearnX in Australia
G-Cube, a leading e-Learning company, attended the LearnX Live Summit & Awards show 2018 held in Australia. This annual event is run by LearnX Foundation every year to recognize the impeccable impact of workforce training, technology and performance.
The event serves as an ideal platform to bring together some of the leading learning and training development organizations from all over.
It imparts an opportunity to meet with delegates and share new ideas on delivering innovation.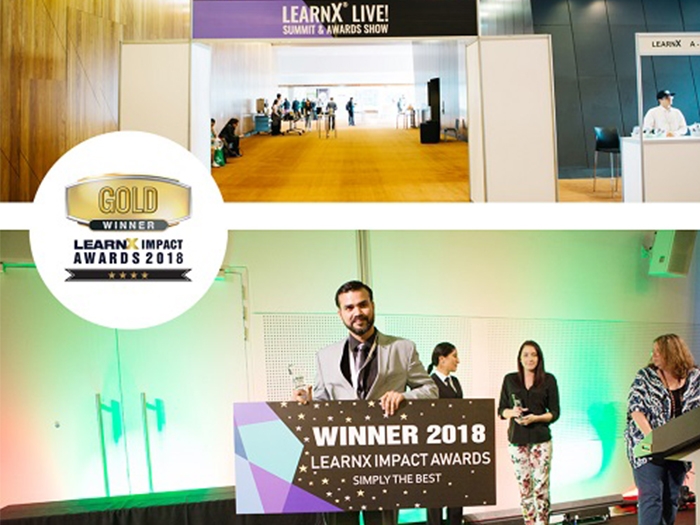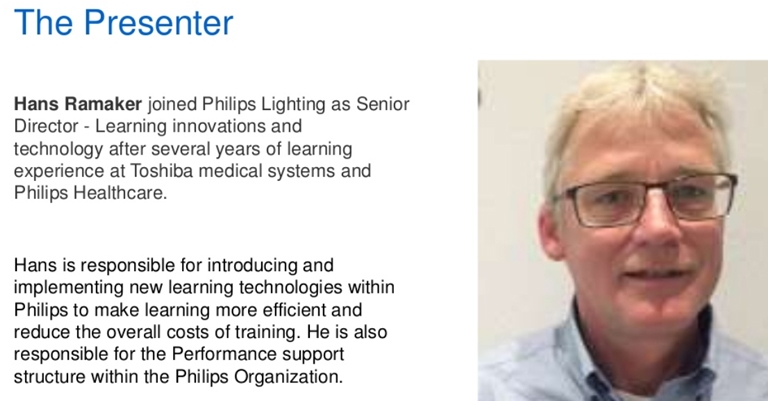 Using Performance Support Solutions to close the Knowledge Gaps
Presenter :
Mr.Hans Ramarker & Ms. Anusha Jain
G-Cube webinar on Performance Support System – by Hans Ramaker, Senior Director, Learning Innovations and Technology, Phillips Lighting. The webinar about acquiring new knowledge and competence with the help of Performance Support Systems. This is an effective alternative way of informal learning that helps organizations share knowledge continually and keep up with the changes in the industry.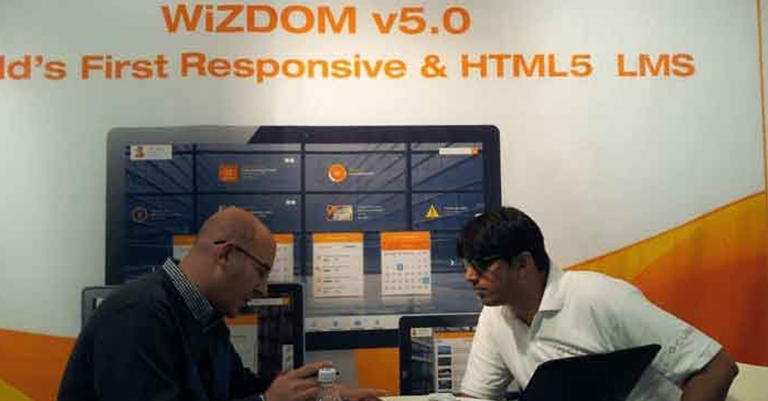 Presenter :
Mr.Hans Ramarker & Ms. Anusha Jain
G-Cube participated in Learning Technologies Show UK 2014 held in London, UK on 29-30 January 2014. G-Cube was present at Stand Number 33.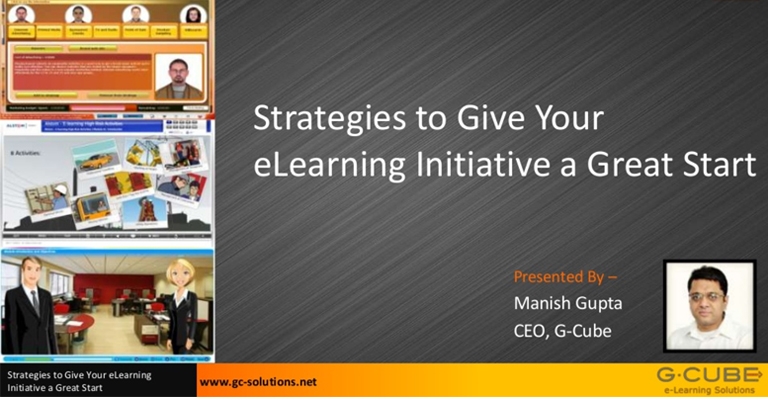 Training & Development Show ME 2013
Presenter :
Mr.Hans Ramarker & Ms. Anusha Jain
The Training and Development show is the largest training and learning exhibition in the Middle East, bringing together more than a thousand learning and development professionals from all over the world. G-Cube, with more than a decade's experience in e-Learning, shared insights and trends in corporate training.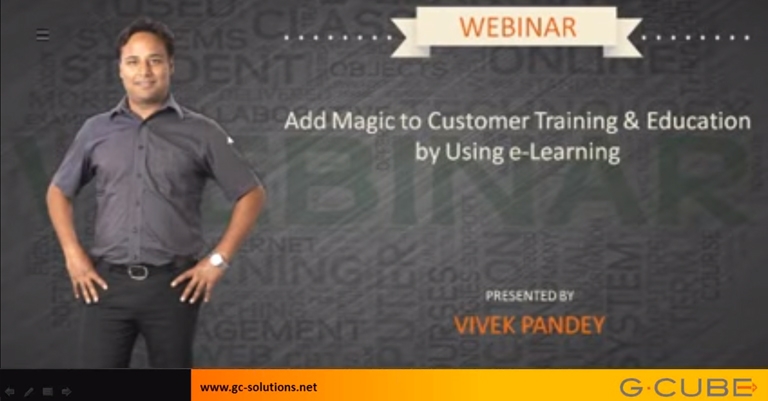 Add magic to Customer Trainings & Education by using e-Learning – Improve Software Application Adoption & Customer Satisfaction
Presenter :
Mr.Hans Ramarker & Ms. Anusha Jain
Customer Training and Education are the major challenges for companies developing software products and applications. They directly impact product adoption, usage, and implementation – as well as customer perception–be it a standalone application or an enterprise-wide system. e-Learning offers sustainable and effective solutions to overcome these challenges.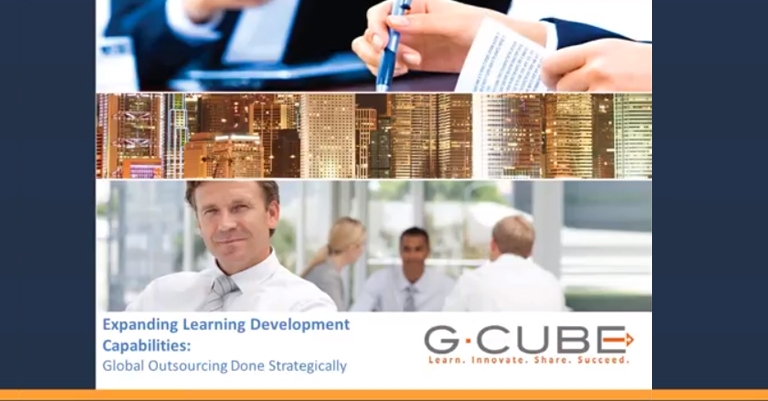 Expanding Learning Development Capabilities: Global Outsourcing Done Strategically
Presenter :
Mr.Hans Ramarker & Ms. Anusha Jain
The blend of content creation and outsourcing has had mixed reviews in the past – but organizations are beginning to re-think their approach to outsourcing and their strategies. Join Stacey Harris, VP of Research for Brandon Hall Group and Bill Rosenthal from Communispond as they share research and practical on-the-ground strategies for effectively working with global outsourcing firms.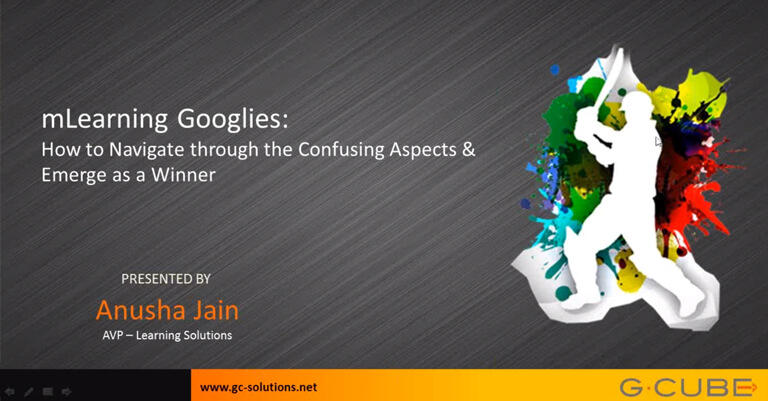 mLearning T20 Webinar – Smash out googlies of mLearning and be a winner
Presenter :
Mr.Hans Ramarker & Ms. Anusha Jain
Converting your existing eLearning programs to mLearning has its own set of unpredictable challenges. Taking you on the batting front, G-Cube plans to showcase how to smash out the 20 googlies of this match.