Mundane to motivational game-based learning
Learning through experiential games is effective – learners learn more, retain more
19+
Years of e-Learning Experience
80+
Industry Awards & Certifications
19+
Years of e-Learning Experience
80+
Industry Awards & Certifications
Heightened engagement with game-based learning
We blend serious learning games or short games with e-Learning courses to boost engagement.
Game Mechanics
Game elements are integrated to drive engagement - badges, leaderboards, level progressions, and quests.
Game Analytics
Game dashboards help to assess learner performance for suitable rewards or future learning.
Engagement
Badges and leaderboards encourage learners to try harder, access more courses, and push their development forward.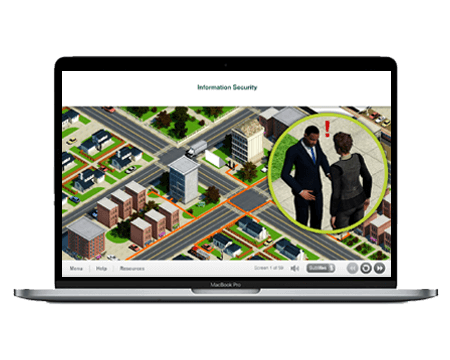 Technology
With apt use of technology, learning games are accessible on personalized mobile devices.
Integration
We have a great deal of experience in gaming technology to create innovative learning games.
Recognition
Rewards are integrated and achievements shared across peers for increased learner engagement.
Get in touch, or Request A Demo
Get in touch, or Request A Demo