The discussion started with increasing dealership employee efficiency. As a LMS provider our go-to solution was the OJE feature of our LMS that has proved to be quite effective in managing the said issue, but our auto industry client had a story. They were apparently using the traditional Japanese method of GEMBA walk for their operations team and that got us thinking about how this could be customized for training and process evaluation at dealerships.


Let's get the obvious questions out of the way.


WHAT IS GEMBA?
Gemba is Japanese for "the real place". Gemba walks, are an integral part of Lean Management Philosophy.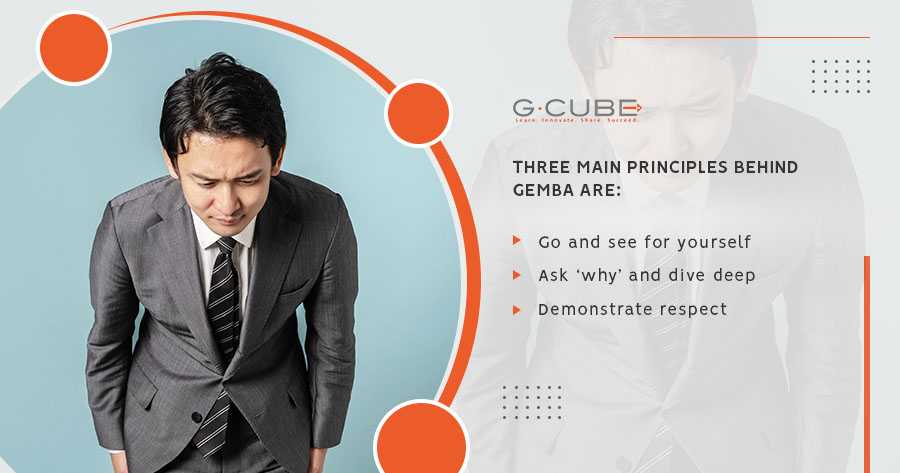 WHY GEMBA WALK?
Gemba is a real opportunity for your team members and you, to shake up the daily routine, see where the real work happens and build meaningful relationships with workers based on mutual trust.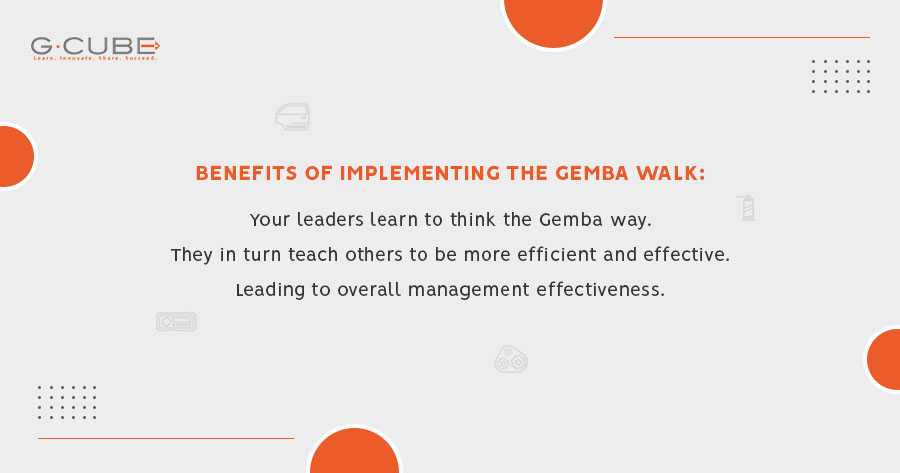 This beautiful, people-centric working method that is demonstrated in the Gemba walks process required a little customization to be used optimally for dealership servicing department and here's how it was done.


Designing the Gemba Walk Process – To conduct an effective Gemba walk, it is critical that the managers or supervisors understand the purpose, process, and expected outcome before they start. So, a predefined process, prerequisites, and steps need to be available for them to study and implement which were made available on the LMS for the expectation setting of the workforce.


Adequate Training with Simulations – Using the LMS to train the managers and leaders on Gemba mechanism and objectives through simulations proves to be an advantage. To ensure that the objective of Gemba is not derailed, certain soft skills need to be reiterated at regular intervals through the LMS.


Provision for Process Improvement Submissions – Gemba is an inclusive process which requires all stakeholders to be able to contribute to the betterment of processes. Therefore, the LMS should also be used to roll out a training for basic understanding and purpose of Gemba for all employees. The LMS here plays a very important role by allowing the workers contribute process improvement ideas, which should be reviewed by leaders before starting a Gemba walk.


Idea Validation – All ideas for improvement must be validated, but in a controlled environment. This allows for measurement of results of implemented changes, which can then be reviewed on the LMS before a mass change is implemented in the process.


Training on New Process – Once an improvement is implemented, the new process needs to be explained and the floor must be trained on the changes to the process along with the 'why' behind it. Here your trusted LMS becomes a crucial tool. With mechanisms to track all the impacted roles, training roll out and completion status in one dashboard, the LMS supports the end-to-end lifecycle of a Gemba walk.


Toyota has successfully implemented Gemba on their shop floors with leaders who have imbibed the concept into their leadership style. Award-winning Professor of Lean Leadership, Jeffrey Liker, talks about his experiences while writing his book 'The Toyota Way'. He mentions how George Yamashina, the President of the Toyota Technical Center, wandered everywhere, observed work, asked questions but never gave any advice. Instead, he would identify gaps that needed to be plugged and would send his observations and suggestions to managers without making it a direct order. Toyota has used Gemba to the point that at every level of management, from supervisor to senior leadership, is doing Gemba walks from their perspective, and doing it in a prepared approach, with structured outcomes in mind.


At GCube, we have 20 years of experience and 80+ industry awards in learning technologies. To know more about products and services, please do write to us.