What began as a routine, internal data analysis to review LMS usage became an exciting study for us that revealed some very interesting  insights on learning patterns. Initially we reviewed the numbers till March but noticed some anomalies that we hadn't expected. This led us to look up the entire year's data for a comparative analysis. Here's what we found:


In the beginning of the year, it was business as usual for everyone. LMS usage remained steady with no major fluctuations. As the Covid pandemic hit worldwide, around March, we saw a sharp decline in LMS usage. Naturally, organizational priorities had shifted to health and safety measures and this was to be expected.
April, May and June saw not only a huge jump in numbers, but they were also higher than before the pandemic. This indicated that organizations were actively looking to engage their now remote workforce. This was qualified by global information search patterns and an increase in client requirements. The trend continued through most of the year with minimal dips during holidays and festive seasons.

Upon doing a deep dive into the changed requirements and usage patterns, we noticed the following:
Access Device: In device usage pattern we found that Mobile device usage increased as against web-based LMS use. Therefore, our clients who had deployed mobile-compatible LMS saw much greater adoption than others.
Feature Demand: From an organizational perspective, the demand for remote onboarding and upskilling increased. Traditionally, these are delivered in classroom settings for smaller groups but clients were now demanding higher number of remote sessions with greater number of employees at a time.
Increased Users: The number of active users also increased. This is partly because organizations are stressing on the need for digital-ready employees and the upskilling required for the same. The other reason for this increase is as below.
Increase Self-Opted Courses: Self-opted trainings have increased significantly in comparison to assigned ones. This indicates that employees were taking the initiative to use the downtime to upskill, train and stay productive. The volatile market conditions have resulted in motivating employees to add new skills. According to Emily Poague, Vice President of Marketing, LinkedIn Learning and Glint, 'Professionals have been learning at record rates since COVID-19 hit and have added more than 140 million skills to their LinkedIn profiles since March.' Internally, we also witnessed  clients with LXP capability are seeing a much higher adoption of LMS  in upskilling as compared to the basic LMS.
Completion Status: The percentage of courses completed rose significantly. Pre-pandemic, when most courses were assigned instead of opted, completion rates were low and percentage of courses not started remained high. By June this reversed entirely! Self-assignment and completion rates increased significantly and the number of course un-started dropped to a negligible rate. How that interprets is that employees were taking every opportunity to train! They were actively looking for and pursuing the acquisition of new skills and honing existing one. Though this mid-year trend has continued well into the last quarter but the zeal is visibly low as a certain part of employees have started going back to office and work from home also has started taking up considerable amount of time not leaving much room to start new courses.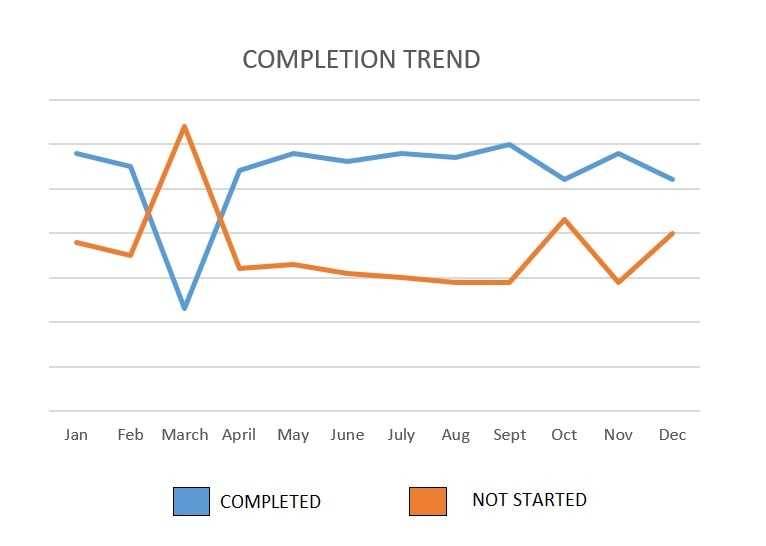 Access Hours: With people not spending time commuting to and from work and increased use of LMS on mobile devices, the preferred time for training has changed. While work hours seemed to have remained the same,  there is an increase in productivity through increased self-assigned training accessed during non-office hours.This shift which was first noticed in March remained more or less steady throughout the year, again barring the festive season which saw a definite decline in access hours through any device.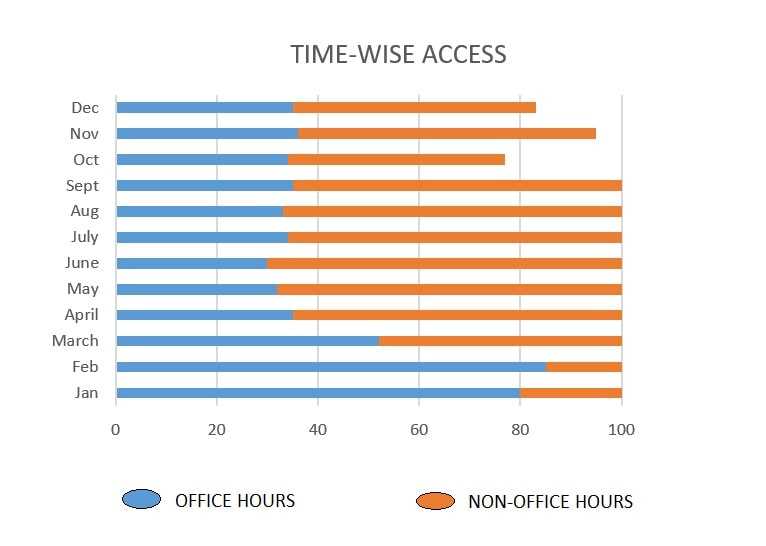 What are the key takeaways from this?
LMS is helping organizations move critical functions like employee onboarding, application training and even sales process online. I want to know more.
Employees are also using this downtime/increased available time to upgrade and upskill themselves with richer content available through an LXP. What is an LXP and how can we implement it?
Mobile access to LMS is critical for higher adoption.
We will continue to study and share these trends with you in the coming months. We welcome you to write to us in case you wish to know more about any of the trends we've discussed above. We also encourage you to share your own insights and learnings as well. To know more about how your organization and employees can benefit from a robust LMS and LXP, click here.
---